Survey Template
Mystery Shopping Surveys
Welcome to our exciting world of Mystery Shopping
 Mystery shopping surveys, also known as secret shopper, is a way to measure the value and quality of service offered by a company, shop or any service provider. Our mystery shopping surveys software and templates are designed to give you a statistical view of your staff's performance and to establish training needs.
The research is usually conducted either on-site or via the telephone and can highlight various aspects of your service towards the consumer.
Mystery Shopping Weighting
The scoring of the research can be divided into different categories offering weighted statistics of your research. For example, if you are evaluating the sales process and want to give a higher waiting or score towards the "Building Rapport" section and a lower value to "Closing the sale" this can easily be configured in the advanced section of your survey. You can then also wait different questions withing the section to give you even more flexibility in your reporting.
Why Have Mystery Shopper?
The purpose of this Mystery Shop evaluation is to establish if staff are listening to the buying signals of customers and optimizing on the sales potential, offering to upgrade the client's purchase and offer additional services based on her available budget and obtaining some form of commitment from the customer.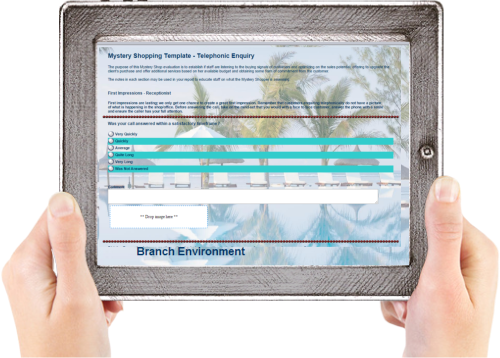 Ask yourself if your team:
Follow the sales process
Offer consistent service
Deliver service that meets minimum standards
Build trust with your customers
Find it easy to close the sale
Are they efficient?
Are they productive?
Are our sales staff up to standard?
If you are not sure of any of the above, your company will benefit from conducting Mystery Shopping. Another option that you might consider is to evaluate complaint handling and training.
Customer Satisfaction Survey Tips and Advice
Getting feedback from your satisfaction surveys are crucial to any business as numerous studies have found that as much as 65% of a company's business comes from satisfied clients. There is also sufficient evidence that a 2% improvement on customer retention has the same impact on profit as a 10% reduction in overheads.Furthermore, it is more expensive to attract new clients than to retain existing ones. A 1% improvement in level of service can increase sales by the same portion. The economic rationale for improved service is well established, customer-focused companies out-perform less customer-focused companies.Your target-market should be more than just satisfied and should feel that your company has gone the extra mile to provide extraordinary service. These clients will determine many companies' futures because they will return for future business, recommend your company to their friends and colleagues and are likely to use additional services provided by your company.

DIY Mystery Shopper
Developed in conjunction with a leading Mystery Shopping organization, the software and templates can be used by a company wanting to conduct their own research.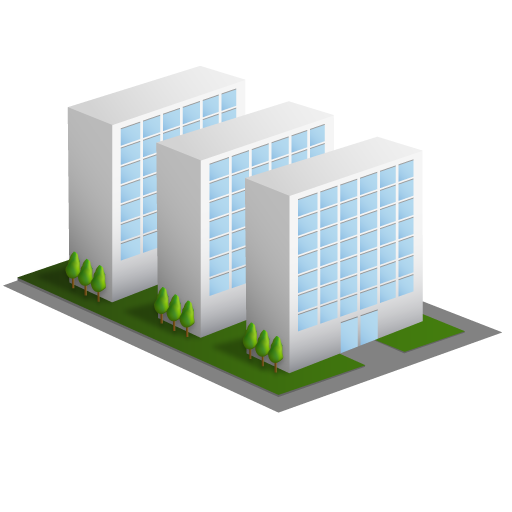 Outsourcing Mystery Shopping
Using the system to conduct your mystery shopping on behalf of a company is both easy and professional. Report your findings with your clients details, logo's and corporate colors.

Telephonic Mystery Shopping
This option is used to evaluate the supplier, company or service provider over the phone by pretending to be a client. In this process various aspects of the sales or service process can be measured and reported on:  First Impressions | Build Rapport | Qualifying | Product Presentation | Commitment | Follow Up.

On-Site Mystery Shopping
The evaluation of a supplier, shop, company, restaurant or any business dealing with clients with a physical location. The survey is conducted by a "secret" shopper pretending to be a real customer and can highlight various points for a company:  First impression | Staff appearance | Level of service | Location | Accessibility | Sales process | Complaint handling | And many more
Get Started Free
Create Dynamic Questionnaires And Surveys In Minutes